Still searching for the perfect holiday gift for the Cincinnati Rollergirls fan in your life? Our pack is here to help you keep your holiday shopping on track. You'll be the MVP of your holiday celebration with these roller derby-related gifts from our sponsors, partners and friends!
1. 2019 Cincinnati Rollergirls Season Tickets
You probably guessed that season tickets were going to be our first suggestion, but hear us out. Not only do you get discounted admission to every 2019 home game ($10 per person, compared to $15 at the door on game days), but you also get reserved seating behind the team benches, a season ticket holder badge and discounts on CRG merch! Season tickets are just $40 for adults and $15 for kids. Get them
here
.
2. Heavy Hitter Coffee from Sidewinder
We collaborated with our longtime sponsor Sidewinder to offer this brand-new full-bodied dark roast that we like to compare to a hip check in a cup. Pick up a bag at Sidewinder or order online
here
, and CRG will receive a portion of the proceeds. For a limited time, you'll also get a free ticket voucher good for any 2019 home game with your purchase! Buy more than one bag (trust us, you'll want to) and bring a friend!
3. Queen of the Rink Coloring Book
Cincinnati artist and retired CRG skater Karen Boyhen (aka Geez Louise) drew upon her memories of playing roller derby from 2007-2010 to create this coloring book for all ages. The "Queen of the Rink" title comes from an explosive hitting drill where the objective of the game is to be the last skater standing—within bounds. It's just one of the many whimsical behind-the-scenes illustrations you'll find in this book. Buy it online
here
for just $10!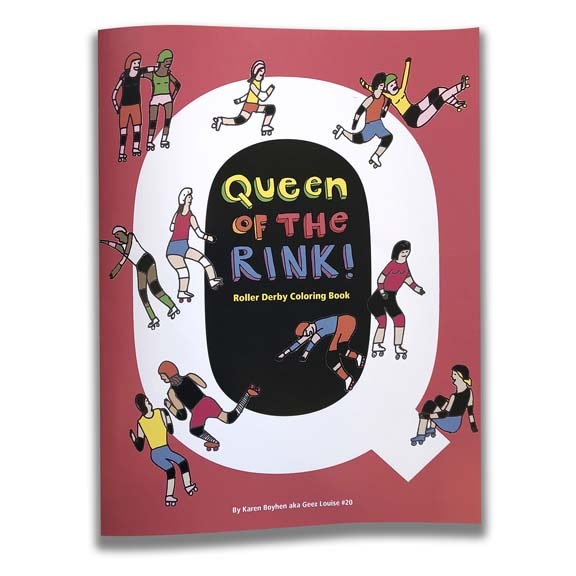 4. Urban Artifact Beer and Merchandise
If you've got a lover of sour, fruity beers on your list, look no further than our beer sponsor,
Urban Artifact
brewery in Northside. Our fans enjoyed cans of Finn, their Berliner-Style Pale Ale, and Pinwheel, their Kumquat Gose, at our games this year. If you're feeling a bit more adventurous, pick up a four-pack of Sliderule, their chocolate-and-raspberry-flavored seasonal gose, or their new Midwest Fruit Tart, brewed with 2k lbs of bananas, 1k lbs of raspberries, 300 lbs of orange, and 10g of vanilla beans per 30 BBL batch. We also love their T-shirts, hoodies and more, which are available online
here
.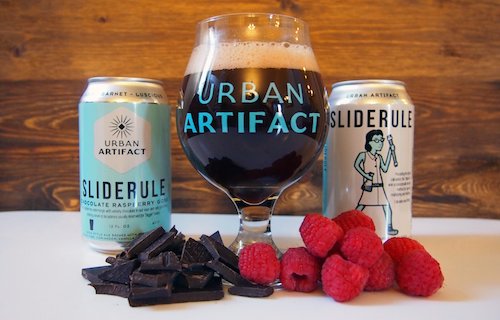 5. A Skating Party at The Place
If you want to enjoy all the fun of roller skating without any of the hard hits of roller derby, look no further than
The Place
.
Reserve an online party
and relive your childhood at this family-owned, family-friendly skating rink off of Colerain Avenue. And the Place is now much more than a rink — thanks to a recent expansion, it now boasts laser tag, a ropes course, bumper cars, climbing walls, an arcade and more. And if you're in the market for skates yourself, their friendly staff will be more than happy to help you out. Just tell them CRG sent you!
6. Superfit Hero Leggings
CRG is proud to be sponsored by
Superfit Hero
, which makes high-performance leggings, capris and shorts for athletes of all shapes and sizes, from XS to 5XL. Their prices may be higher than you're used to paying for activewear, but trust us: Superfit Hero's supportive and sweat-proof fabrics, eye-catching prints and full-sized pockets (!) make them worth every penny. They also offer
gift cards
, and if you sign up for their email list, you'll get 10 percent off of your first order!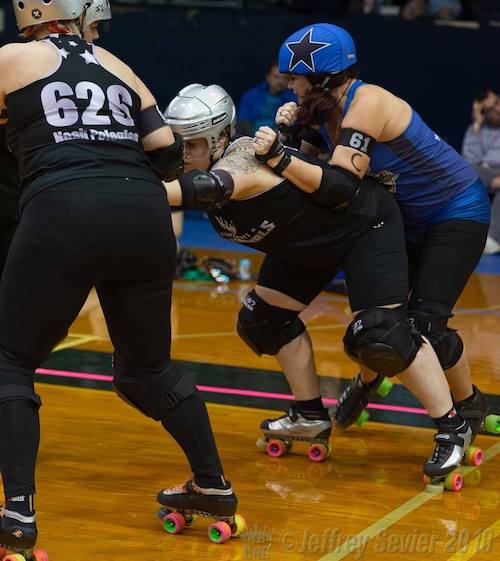 7. Local Gift Cards
You can never go wrong with gift cards! We recommend picking some up from a few of our sponsors:
Delicio
, our post-game pizza provider;
Lydia's on Ludlow
, where we enjoyed many a post-practice Sunday brunch (like the one below!); and
Clifton Barbers
, which was voted Cincinnati's Best Barbershop by CityBeat readers this year (note: Clifton Barbers accepts cash only).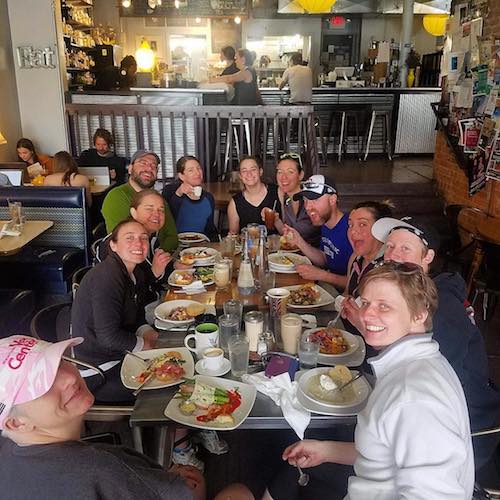 Happy shopping and happy holidays from CRG!
-Lauren "Miss Print" Bishop