If you're like me, you've been watching Stranger Things on Netflix. It's a throwback to a time when, with a little bit of imagination, anything was possible. At its core, it's a timeless tale about the power of friendship and how by working together, any obstacle can be overcome. I have that same feeling of excitement and childlike wonder when I watch this Cincinnati Rollergirls Black Sheep team. Over the last few years, they have grown, they have come together and they molded themselves into something truly special.

Recently, CRG's website featured a great piece about the rebirth of CRG after a fiery crash in 2014. It's one thing to be a bad team that has consistently lost for so long; it's another to be a strong team that had always been one win away from playing in a world championship tournament and then suddenly flies straight into a wall. When you are losing, when you are being dominated game after game in humiliating fashion, you begin to question yourself, your teammates, your coaches, everything. Why are we doing this? What's the point? Does it matter? Should I keep doing this?
It took CRG working together as a unit both on and off the track to pull out of this death spiral. A collective buy-in from every player, coach and support staff member to turn things around. And while we started to see the seeds of change budding in 2015, in 2016, we have seen a team blossom and come together in a way the Cincinnati Rollergirls' organization has never seen before.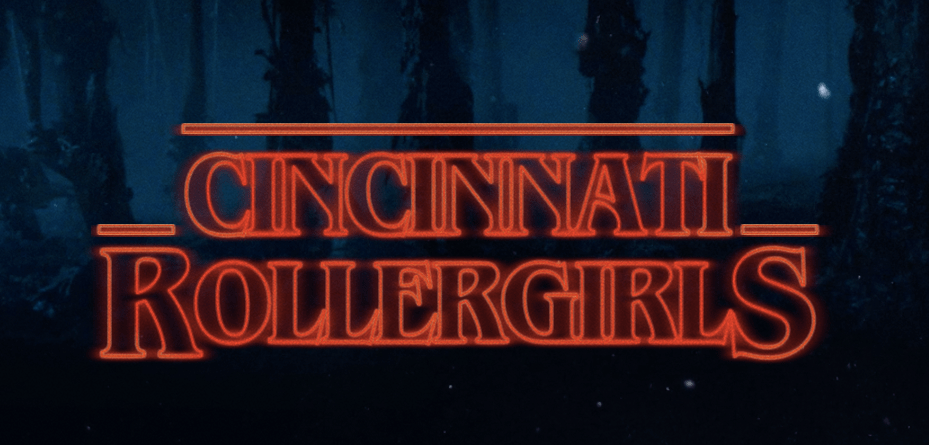 Cincinnati comes into the
D2 WFTDA Playoffs in Lansing, Michigan
Aug. 26-28 with a 5-3 record and ranked 48th in the world. Their biggest loss this year was to Calgary at BrewHaHa back in June. In something out of a movie plotline, CRG has drawn Calgary to kick off their playoff run.
At that first match-up at BrewHaHa, Cincinnati was winning at halftime, 102-93; however, Calgary went on a tear to open the second half. Grabbing nine straight lead jams, the Canadians went on a 66-0 run, including a natural 25-0 jam in which Cincinnati was unable to free their jammer from Calgary's stout defense. By the time Cincinnati recovered, the game was out of reach. Calgary went on to win the game 212-161. In order to win the rematch or any games this weekend, CRG has to find a way to limit damage during those rough stretches by maintaining their cool and playing aggressive team offense.
The Sheep have put together a good jammer rotation for this weekend with a strong three-woman corps of Jas Hubbard (pictured), Royal T and Wheezy (jammer Tru D. Vicious unfortunately is out due to injury). I love this lineup, as all three of them have power, speed and the ability to fight out of a pack in a four-on-one situation. Other team's blockers are not going to have a chance to rest if they are working back-to-back jams, and all three of these jammers are not afraid to make contact with the opposing team's blockers who decide to skate backward. Also when I say, "make contact" what I really mean is "run them over and make them questions all of their life decisions that led up to this moment."
I can't speak in depth about which packs the Black Sheep will be using this weekend, but I can say by looking at the roster the usual suspects will be out there doing their thing. Cincinnati's packs have played strong all season and have found players that can play the roles that they are asked to do in their defense-first system. If the jammers do their part, the pack will most definitely do theirs.
MIRDERHER makes her return after a multiple-month absence due to shoulder surgery. Macrum has become an integral part for this team both on the track and off the track in strategizing for future match-ups. I also think this weekend could be a coming out party of sorts for Ellie Stab'er, who has improved game after game this season, and many of her opponents will leave Lansing with her name on their lips and bruises on their bodies courtesy of her as well.
I'll be watching the Black Sheep this weekend live and so should you. Check out
WFTDA.tv
to watch them starting at 8 p.m. this Friday, Aug. 26. (The audio-only stream is free; the video stream is $12.99 for all three days of the tournament.)
Expectations are high and people are buzzing as we prepare for CRG to return to the playoffs for the first time in three years. This return to the big stage is important as the most turbulent story in CRG history finally ends and a whole new book begins. I can't wait to raise a pint on Friday night and scream at my TV….
"WHO ARE WE?!?!?!?!?!?!?!?!?!"
-Tank
---
D2 WFTDA Playoffs Roster
0 – Cherry Choke // 135 – Jas Hubbard // 19 – Tru D. Vicious (IR) // 23 – I, Caramba! // 27 – Poppy Chulo // 30 – Kitten Kicker // 34 – Jillian Dollaz // 42 – Ragdoll Ruby // 43 – Wheezy // 44 – MIRDERHER // 533 – Royal T // 631 – Ellie Stab'er // 66 – La Bruja // 77 – Anne Bones // 80 – Chainsaw // 86 – Nuk'em // 92 – Sailor Scary (C) // 93 – Macrum // Bench Coach: Quad Almighty (A) // Bench Coach: Hannah Barbaric // Statistician: Beckett
CRG vs. Calgary photo courtesy of Donna Olmsted Photography