Cincinnati Rollergirls jammer Wheezy was on the disabled list for most of the 2015 season after a knee injury that required ACL replacement surgery. Here, in her own words, is the the story of her long road to recovery and a lesson she learned in her first tournament back on skates.

"North Carolina's blockers, meanwhile, made critical adjustments in speed control—which paid off most dramatically when Wheezy's (Cincinnati Rollergirls) attempted jammer offense backfired as she was eaten by the North Carolina pack and drew a track cut."
This Derby Central game recap was followed by a picture of me falling to my knees as a graceful North Carolina jammer sped away to presumed victory.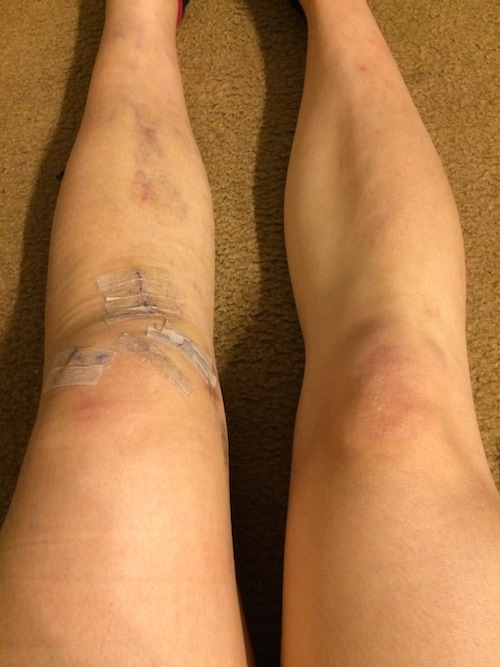 Let's rewind 10 months and three days. On April 16, 2015, a surgeon replaced my left ACL with part of my hamstring tendon and an alograft. He also trimmed out a small portion of my lateral meniscus.
He told me: "Don't even think about skating for the rest of the season. You're out for six to nine months, then we can talk about you coming back to derby." As you can imagine, I am tearing up a little just writing those words.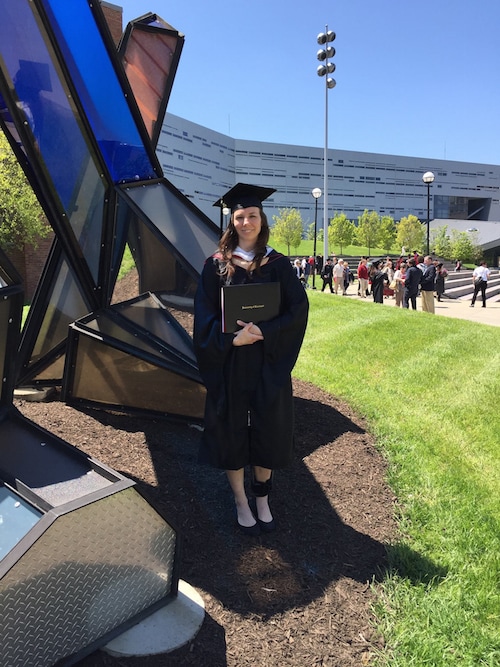 For the first few weeks I could barely walk. I had to trade cars with my parents because I couldn't drive my stick shift. I hobbled across the stage at my grad school commencement ceremony with my left leg locked completely straight in an immobilizer as my team played a game in Indiana without me. My knee hurt all the time.
I didn't have a job yet, I had just finished school, and I couldn't skate. I very sincerely had nowhere to be and nothing to do. I threw myself into physical therapy, going three times a week and repeating the exercises they gave me multiple times every day. I went to every CRG practice and did my PT there. I started keeping track of live stats during scrimmages and games. I was trying to do everything I could to get back quickly and support my team, but I had never been so unhappy.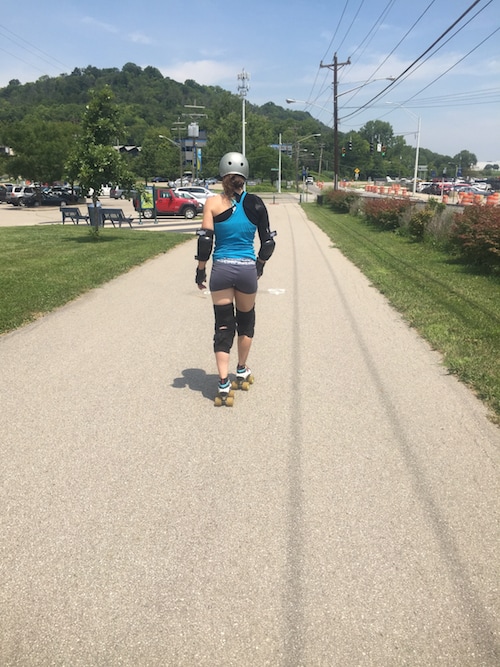 At three months — a month ahead of schedule — I was allowed to run. At four months, I was allowed to skate in a straight line. I went to the Lunken Airport trail and skated several times a week; just being on skates again made me feel more normal. A month later, in September, I got a job that I loved and started working with a personal trainer.
On Oct. 1, I went back to practice. For those of you doing the math, that's five and a half months post-surgery. Not six. And definitely not nine.
After that, it was game on. I traveled to Columbus to skate with Ohio Roller Derby (Columbus' team) for weekly scrimmages. They were so kind, and I will never stop being grateful to them for allowing me to join in. I went to Beat Me Halfway (a roller derby convention) in St. Louis and participated in every class and scrimmage that I could. I was far from where I had been at the beginning of the season skill-wise, but I was so happy to be playing derby again.
I had many many moments of frustration. Things that I could do easily before weren't happening anymore. My balance was off. My timing was off. I was making bad judgment calls.
At eight months, I tried out for the Ohio All-Star team and made it! At 10 months, I played for three days at the Battle of the All-Stars in Philadelphia. My team played six games and I was rostered for five of them. Five games is the length of Cincinnati's entire home season. Now we're back to where we started.
In my second game against North Carolina, I was jamming and I attempted some jammer-on-jammer play that didn't work out. Following the game, that mistake was called out in a photo and in text on a website that a lot of people read. Initially, I was really embarrassed; I felt bad for making that mistake. I thought maybe I shouldn't jam as much anymore. Maybe I just couldn't do it. Maybe I'd never be able to do it. I felt awful for costing my team points by making the wrong choice.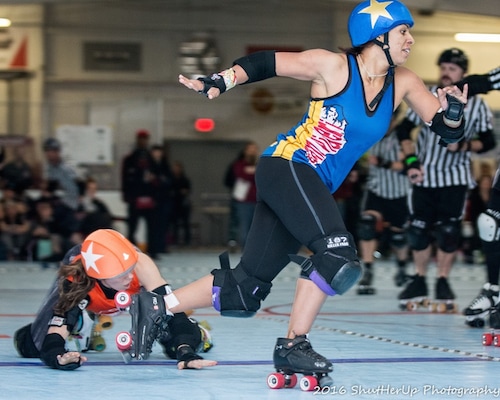 But then I took a step back. In 10 months, I went from not being able to bend my own knee to beating every recovery milestone and skating with the most amazing derby players in Ohio. That one wrong choice, that one jam, is just a tiny snapshot of my life in the last 10 months. If you take it out of context, it could look like a really bad day. But if you put it in context, it's amazing. I am appreciative of every minute I spent on the track last weekend. I am equally proud of my victories and my mistakes.
We played three more games in that tournament. In the last game, I was chosen as MVP, but everyone on my team deserved that award.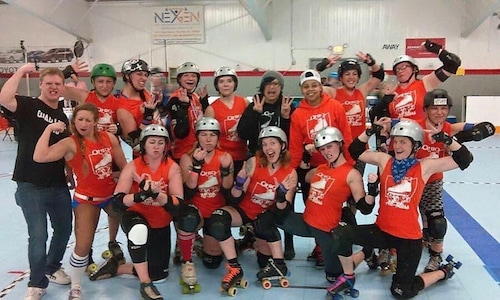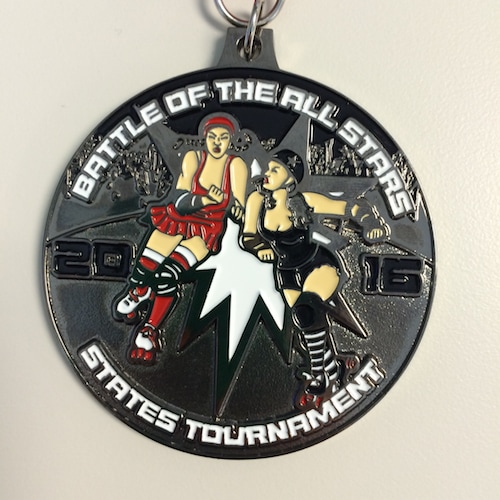 The moral of story? Skate hard and love every minute of it. Make all of the mistakes and get back up, because a bad day skating is better than a great day with no skates. Trust me.
-Wheezy
See Wheezy back in action at home at the Cincinnati Rollergirls' 2016 home season opener on Saturday, March 12 at the Cincinnati Gardens. For tickets and more information, visit www.cincinnatirollergirls.com/tickets.
Photo credits:
Quick Draw Sports Photography
and
ShutHerUp Photography